Filter by Category
Our Classes
Dungeons & Dragons Club

Oct 3, 2019 at 3 pm
Dungeons & Dragons club is for anyone who enjoys tabletop role playing games. If you like swords, wizards, monsters, zombies, laser-weilding robots, and other fantasy/sci-fi things, this is your club. The best part?  The students don't even realize that they're sharpening their critical thinking, problem solving, language arts, mathematics, and team building skills!  All experience levels are welcome, from seasoned veterans to first-time gamers.
 *This class is free as long as the one-time annual $35.00 registration fee has been paid for the student. Please contact Aja Montague, Site Coordinator for Scholarship availability. Please go to https://laconiamiddleschool.coursestorm.com/course/annual-registration to learn our daily schedule and contact information and to pay that fee.  If you would prefer to pay by check, make it out to "Office of Extended Learning" and give it to the office at LMS.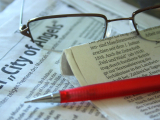 REAL Journalism
with Pat Williams

Oct 23, 2019 at 3 pm
Students will learn the ins and outs of journalism; how to find a story, how to interview, writing articles, editing, production and circulation of news.
Registration Unavailable
MineCraft
with Aja Montague

Jan 7, 2020 at 3 pm
Minecraft: Education Edition helps prepare students for the future workplace, building skills like collaboration, communication, critical thinking and systems thinking. The open learning environment gives students the freedom to experiment, encouraging creative self-expression and problem solving.